First Year Seminar 301: ASTRONOMY AND THE HUMANITIES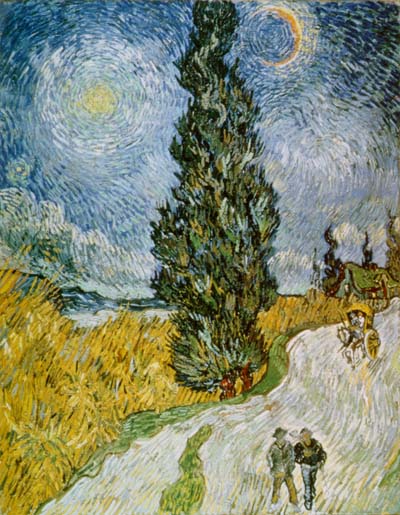 Unique number: 66845

Course number: FS 301

Description: Astronomy, one of the original seven liberal arts, has been integrated by countless generations of artists, authors, and musicians into their works. Examining astronomy's deep influence on other areas of human culture helps illuminate our understanding of the universe. In this course we'll explore astronomical examples in the visual arts, fiction (including science fiction), poetry, music, and drama and the underlying science concepts found in these works.
The class meets Monday from 3-5 PM in ETC 2.114 and Wednesday from 3-4 PM in RLM 7.114
In addition, the class will attend the University lecture by Stephen Weinberg on Tuesday, October 2, in the Erwin Center.
Some field trips will be arranged during classtime or as individual assignments.


Electronic reserves for this course. Registered students have access with the password that is supplied in class or by telephone. It will not be posted or e-mailed to student.

There will be a Blackboard site for this class. Details will be announced at the first class.
There are two required books:
Galileo a play by Bertoltd Brecht - used for a dramatic reading by the class
A rough guide to the Universe, an inexpensive survey of astronomy to provide background for the readings
For ".pdf" files, you need to have Acrobat Reader for ".pdf" files. You can download a free copy from Adobe Systems. Please follow the installation instructions on that page. In your browser, set the "helper application" for the extension ".pdf" (portable display format) to "Acrobat Reader."
Syllabus
pdf
Writing center guidelines on college writing

Library Information for Students
---
Fall Semester 2007
Originated on 10 April 2007
Revised 29 August 2007